I never liked the idea of camping.
If you had asked me this time last year if I would like to go camping for a weekend in Autumn, I would have probably laughed in your face, said 'ABSOLUTELY NOT' and proceeded to explain why. (How gross you feel when you wake up in the morning from a night in a humid tent, the inevitable cold outside, the effort of putting up a tent, getting all muddy in a soggy field, the probable boredom etc.)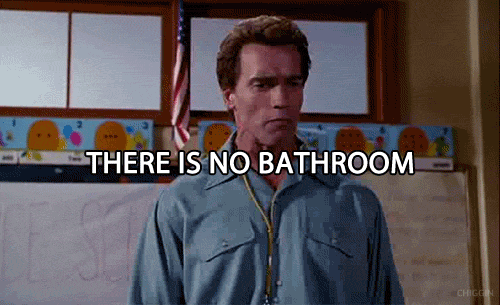 But as I've gotten older I've become more open to trying new things and in so doing, I have had lots of surprisingly fun experiences. So when my boyfriend and my best friends declared how much they wanted to go on a camping trip, over bacon sarnies one Sunday morning in my flat, I somehow managed to find myself being sucked into the plan.
Two couples off on a camping trip for the first weekend of Autumn, with a giant dog in tow… what could possibly be bad about that?
Well the answer actually turned out to be NOTHING! I have just had a great weekend camping overnight, for the first time, and now I may be hooked…
We woke up early on Saturday morning after a long week at work and drove the short hour's journey to Knights Stainforth campsite, close to Settle. The campsite was already filling up with caravans and fellow tent-bravers at 9.30am, and we set to work pitching our tents after a fulfilling breakfast up at the campsite's restaurant.
My boyfriend's dog, Roxy, was absolutely in her element as we set off on a country walk to find the waterfall at Catriggs Force and the nearby caves. We ended up getting a little lost in the landscape of bounding hills, but it actually didn't matter because it gave us a great long walk in the beautiful scenery (and we lucked out with the mild weather!). After back-tracking on ourselves, we unintentionally came across the waterfall… that we had walked straight past at the beginning of our journey!
A prosecco picnic ensued at the top of the gushing waterfall and then we headed down to the bottom to admire its full glory. We're always so eager to explore different places in the world that we often forget how much beauty is on our own doorsteps. I definitely feel immensely lucky to live in the country I do, and to be honest, I don't think I'd prefer to live anywhere else.
We didn't have much time left over to find the caves so we headed back to the village of Stainforth where we grabbed a pint in the local pub, the Craven Heifer. Drinks were on us girls as we lost the bet on which way we had walked up to the falls from the village…
After naps and cups of tea, we began a game of Phase 10 that lasted until breakfast the next day – of which I was victorious!! 
It can often be difficult to find food establishments that are dog-friendly, so we were prepared for a struggle when it came to finding a place for dinner. But luckily we came across The Royal Oak in Settle and enjoyed hearty meals of lamb joints and Toad in the Hole while we played on with Phase 10 and discussed politics. I can feel my age just by the pass-times and conversations my friends and I have nowadays…
Sleeping arrangements have always been the thing I dreaded most about camping, so the idea of sleeping in a tent with a man and his dog didn't particularly call out to me. But with the help of air mattresses for comfort and plenty of floor space for Roxy to spread herself out, we enjoyed a reasonable nights sleep and awoke to Roxy as our alarm, as she pined to get outside and play.
Needless to say, we didn't particularly want to leave the next day and wished we could have stayed another night. We stayed up at the campsite restaurant, Knights, all morning playing more card games over breakfast and then indulging in milkshakes and cakes that we had been eyeing up since the day before. We only left when we were actually asked to leave because they needed our table for a booking… Just goes to show how much we were enjoying ourselves!
After such a great time, I think we will all definitely make it a regular trip each year, but exploring new places and campsites each time. The weekend didn't really cost very much so it was an affordable getaway, we created a lot of fun for ourselves with just the simple things like walking, card games and conversation, and it managed to clear all our heads after stressful weeks and still leave enough time to get home on Sunday and do fun things like chores.
Not to mention, Roxy had the time of her life! Dogs love new places and getting out of their day to day routines; I can't help but feel sorry for how boring life must be for dogs sometimes. So it feels great to treat them to a holiday too!
This weekend just goes to show that getting out of your comfort zone can be so fulfilling and open you up to new discoveries. You don't need to spend a lot of money to have a good time and you don't need to go far for a getaway.
Most of the time, all you need is your friends and a dog to have a good time. The rest all just works itself out.